About RQ+
RQ+ is an innovative technology platform cultivated and shaped by the evolving end-to-end needs of the stakeholders in officiating development. Founded by a Division I Men's Basketball Official who is also a Coordinator of Officials at the NAIA level, RQ+ is viewed by many as the leader in officiating services.

RQ+ was founded in 2018 and is based in Indianapolis, IN. Through the belief that a more efficient and effective way of providing officiating services could be achieved, the company scaled quickly. With the original foundation of utilizing video to collaborate, teach and train, RQ+ evolved into a solution that encompasses a broad suite of functionalities. Through a focus on innovation and customer service, the company rapidly gained traction and currently serves over 30,000 users in 12 sports throughout the world. These users are a combination of youth, high school and collegiate officials, representing over 100 NCAA and NAIA conferences.

The RefQuest, LLC founding mission was to leverage technology and collaboration to enhance referee development. This calling was realized in our early efforts by enabling officials and coordinators to collectively review game film and transform constructive feedback to tangible on-court results.

Today, the mission has grown significantly, due overwhelmingly to positive user feedback and client growth. Our stakeholders sought additional functionality to engage officials, and we continue to facilitate those requests through the development of the RQ+ suite of products: RQ Collaboration, RQ Genesis, RQ Assign, RQ Pay and RQ Culture.
The RQ+ Team

Bo Boroski
Founder & CEO
Bo created RQ+ in 2018 and currently oversees the company on a day-to-day basis. He is a 1998 graduate of UAB with a Bachelor's of Behavioral Science Degree. Bo also played college baseball from 1994-1998. He began his officiating career at the small college level in 1998 and has been a Division I Men's Basketball Official since 2000. He has officiated 13 NCAA DI Men's Basketball Tournaments, including officiating the 2019 Final Four in Minneapolis, MN.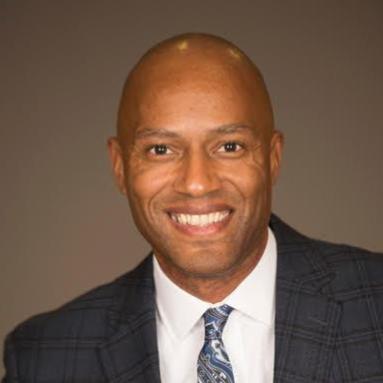 Bert Smith
Pipeline "GO" Director
Bert heads the RQ+ diversity initiative "Pipeline GO". He works closely with leaders and representatives from multiple sports to get officials from diverse backgrounds in the officiating pipeline. Born and raised in Buffalo, NY, Bert attended SUNY @ Buffalo and studied Business Administration. He worked for Avis Budget Group and held various managerial and leadership roles during his tenure in Chicago, Houston and Cincinnati. His background in union contract negotiations, training, sales development, diversity and HR is being put to great use at RQ+. Bert's work on the court for 28 season as a Division I men's college basketball official, which includes 17 NCAA Tournaments and multiple Sweet 16 and Elite 8's, are certainly beneficial to the RQ+ initiatives.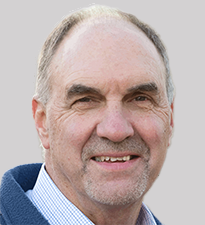 Dan Calandro
Chief Principal Advisor
Dan brings a wealth of knowledge and experience to the RQ+ team. He has over 35 years of experience in sports at the collegiate level. Dan worked at the NCAA National Office in a multitude of different departments, including Enforcement, Championships, Governance and Membership Affairs. He has also served as an Athletics Director and coach at the campus level. During his 28 years at the National Office, Dan's primary duties involved the Division I Men's Basketball Championship, playing rules and officiating across all sports.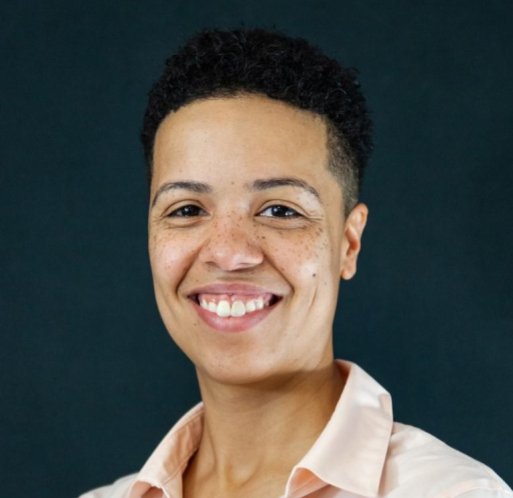 Rachael Rayford
Account Executive
Rachael's tremendous ability to communicate make her a natural fit for her role as an Account Executive. Her experience and knowledge in sports and officiating allow her to streamline all client and customer service needs. Rachael earned her Bachelor's degrees in Psychology and Law & Society from Purdue University and her Master's degree in Education from the University of Florida. She began officiating women's basketball in 2014 and currently officiates Women's Basketball at the Division I Level and is a Purdue Official's Hall of Fame inductee.
Clive Townsend
Chief Technology Officer (CTO)
Clive's primary focus at RQ+ is technology development and is tasked with making decision regarding the RQ+ infrastructure. Clive Townsend earned his Bachelor's Degree in Physics and in Nuclear Engineering and a Masters degree in Nuclear Engineering, all at Purdue University. As he works towards his PhD in Nuclear Engineering, he serves as the Chairman of the National Organization of Test, Research and Teaching Reactors. He officiated for twelve years with seven of those at the collegiate level in basketball and is a current collegiate football replay official.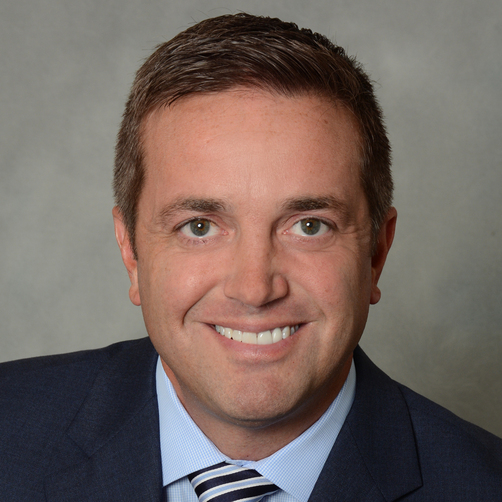 Chris Beaver
Account Executive
Chris works directly with and provides services to many of the portals in the RQ+ portfolio. His ability to communicate and solve problems make him a valuable member of the RQ+ team. He graduated from Wright State University with a Bachelor's Degree in Political Science in 1995. He played basketball and soccer in high school, while going on to begin his career in officiating. Chris officiated high school basketball from 1995-1998, small college men's basketball from 1998-2001 and is currently a Division I men's basketball official, having officiating in 9 NCAA DI Men's Basketball Tournaments.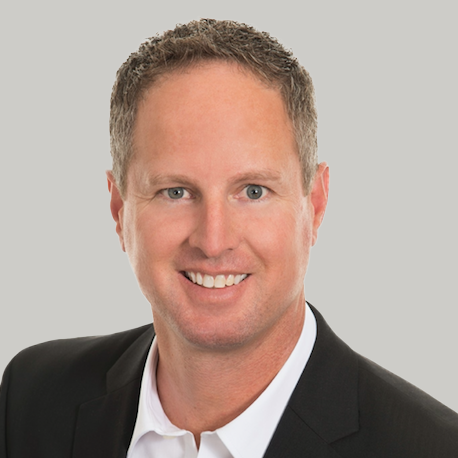 Bryan Anslinger
Account Executive
Bryan works to give our clients the best experience possible on the RQ+ platform. His work is centered around customer success and engagement. Bryan began his officiating career working basketball, baseball, and football while at Purdue University and graduated in 1996 with a degree in Management. He is a member of the inaugural class of the Purdue Intramural Officials Hall of Fame. Bryan began officiating men's small college basketball in 1997 and has worked at the Division 1 level since 2001.
Sam Gloeckner
Director of Finance
Sam is a certified public accountant (CPA) who prior to joining RefQuest spent 6+ years as a member of the Ernst & Young mergers and acquisitions team. During his time at Ernst & Young, Sam primarily focused on the tax and financial accounting implications of buy-side and sell-side transactions across a variety of sectors with expertise in software and technology companies. Sam is a graduate of Purdue University with a degree in Accounting and Business Management. While at Purdue Sam was an intramural and high school sports official.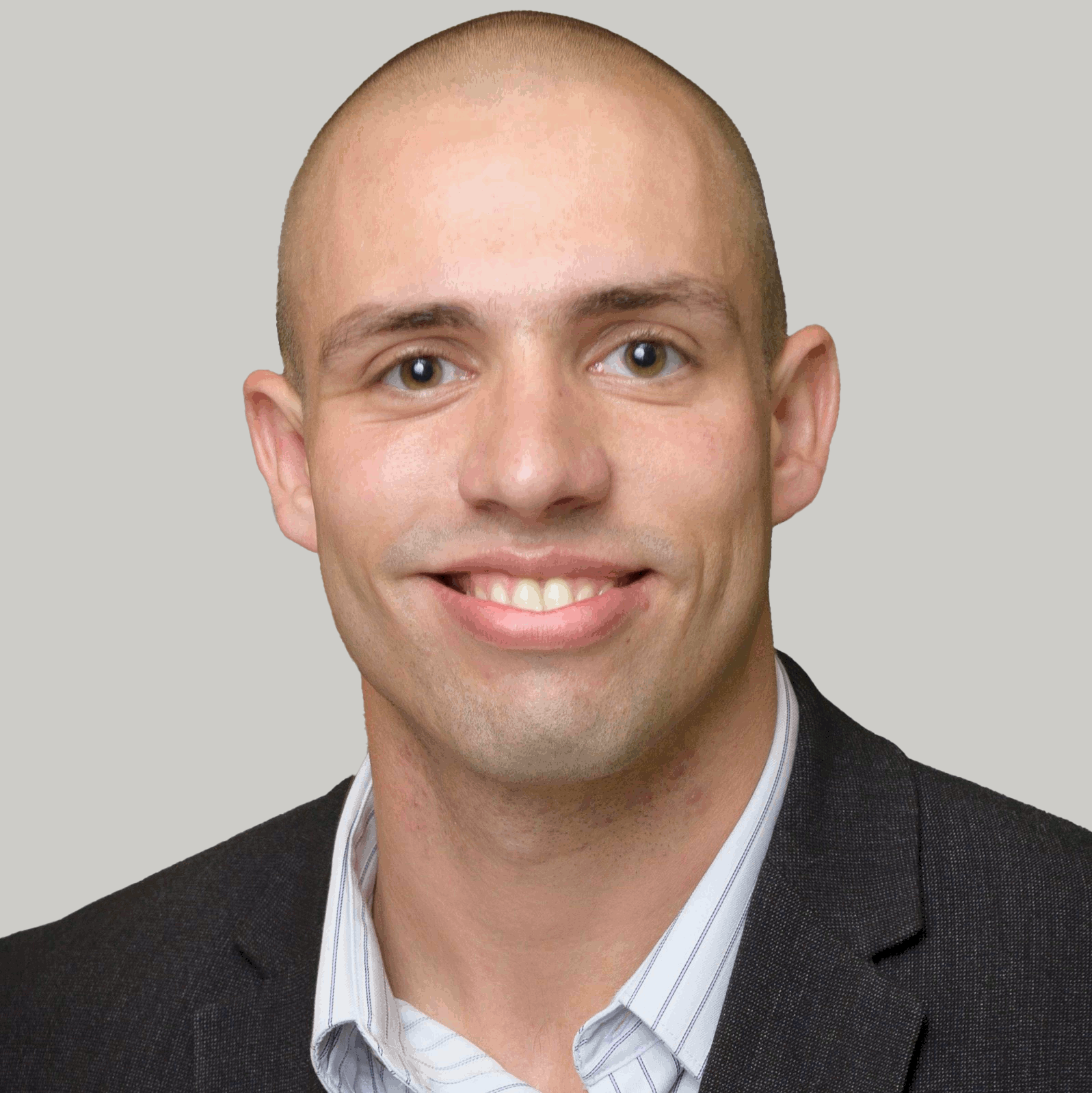 Tyler Sandmann
Director of Strategic Development / Senior Developer
Tyler's current area of focus at RQ+ is technology development and managing RQ+'s UI/UX experience. Tyler received both his Bachelor of Science (Mathematics Education, 2016) and Master of Science (Recreation and Sports Management, 2018) from Purdue Univeristy. His athletic background includes high school basketball, track and field, baseball, soccer and 5 years with the Purdue Women's Basketball practice team. Tyler began umpiring baseball while in high school, continued officiating for Purdue Intramural Sports, and currently officiates Men's College Basketball at the Division I, II and III levels. Joining Clive and Rachael, Tyler was recently inducted into the Purdue Official's Hall of Fame.
Kaleb Johnson
Full Stack Web Developer
Kaleb is a Junior Full Stack Web Developer graduate of Lambda School. He is passionate about problem solving, designing, and construction of innovative applications. Alongside the team, from client-side to "not so client-side" Kaleb helps construct and orchestrate dynamic user flow from within the RQ+ application. Given RQ+ 's value and technological needs, Kaleb jumped to the call for more hands - ready to work with the team.
Jeff Reeh
Full Stack Web Developer
Jeff's role at RQ+ is technical web development on all of RQ's products. Jeff received his Bachelor of Science in Biology from the University of Texas at Austin (2019), as well as a pre-dental coursework certificate. He has been passionate about developing web applications ever since. He brings relevant experience in full-stack programming, as well as industry best-practices. Jeff is passionate about solving dynamic, complex problems, and isn't one to shy away from a challenge.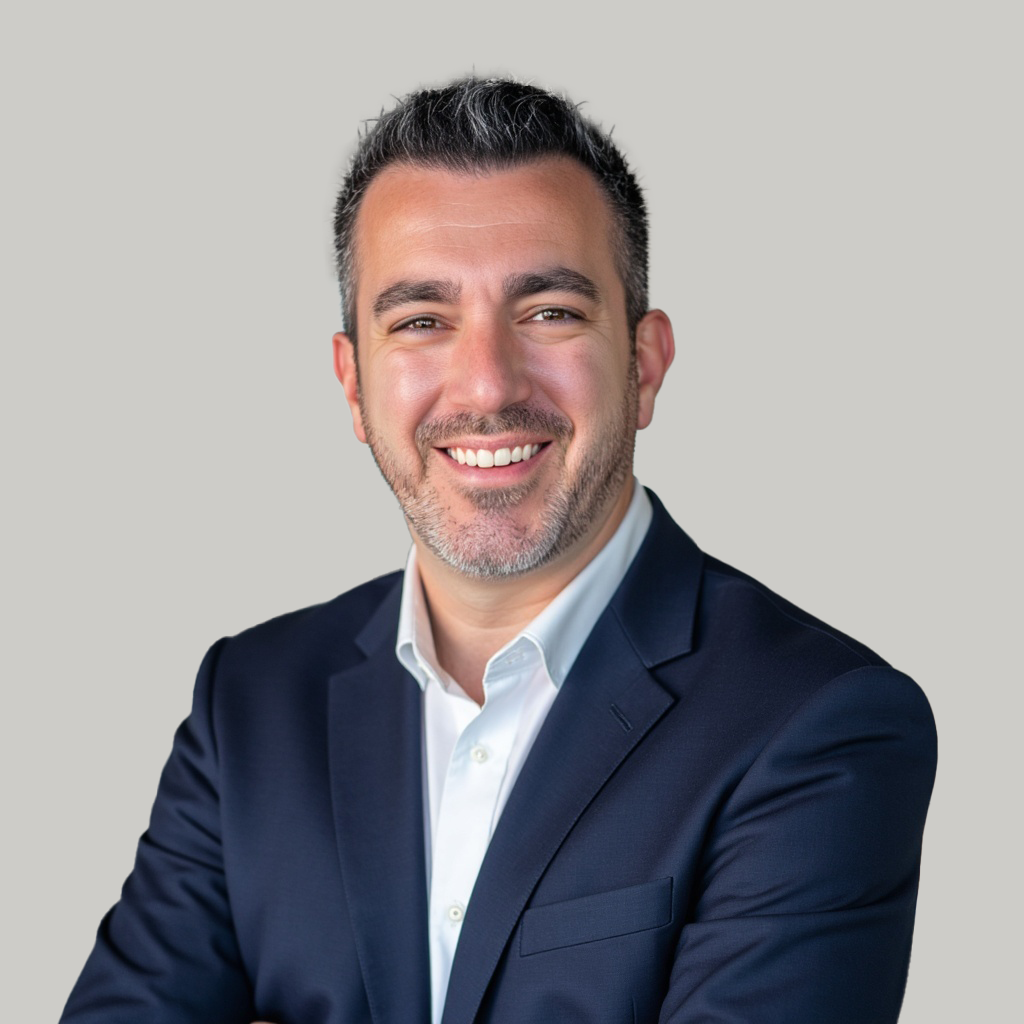 Marty Abezetian
Director of Content Strategy
Marty comes to RQ+ with a wide breadth of creative and business development experience, with backgrounds in music and media production, marketing and branding strategy, as well as overseeing the execution of organic growth blueprints. He earned his business degree with a focus in Media Management from Columbia College Chicago in 2007. A sports official since the age of 12, he has worked his way through the ranks into multiple collegiate sports, including a 2016 National Championship. He is currently a replay official in Division I Football and he is a Division I Women's Softball umpire. In addition, he is in his fourth year as the Video Services and training coordinator for a high-level Softball Umpire Program. Marty also produces media and training content for football officials.
Andy Homa
Special Projects and Content Administrator
Andy is responsible for the creation and management of several internal systems at RQ+. In addition to working directly with the development team, he is involved in various projects and provides immeasurable support. He brings a wealth of experience from his years involved with high school and collegiate sports. Andy graduated from the University of Illinois in 2018, where he was a student manager with the Illini Men's Basketball Team from 2014 - 2018. He also worked as an Officiating Services Intern at the Big Ten Conference office, where he was directly involved with game - film evaluation for multiple sports in the Big Ten Officiating Consortium. He currently officiates at the high school and collegiate levels.
Amy Kendall
Account Executive
Amy has proven to be a great resource for all RQ+ accounts. While her focus is primarily on our volleyball accounts, she manages and maintains many aspects for our clients. She is a 2013 graduate of Miami (OH) University in Sport Administration. She also earned her Masters Degree in Sport Administration from Purdue University in 2015 with a degree in sport administration. Amy was a four-year letter winner in Women's Volleyball 2009-2012. As a former athlete, Amy is excited to be a part of the RQ+ Team!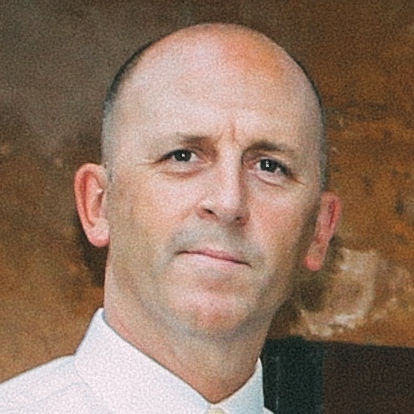 T.J. Halliday
Global Portal Administrator
TJ is a valuable member of the RQ+ team in his role as the administrator of the Global High School Basketball Portal. TJ is currently the State of Maine's Coordinator of Officials and has been a member of IAABO Since 1985. A veteran of basketball officiating, he refereed for 36 years and small college basketball for 20 years. TJ worked the Maine high school post season tournament for an impressive 25 years, including numerous State Championship games.
Tom Campbell
Voiceover Talent
Tom is "the voice" of RQ+. He was a 1967 Salem College (WV) graduate, majoring in speech. His impressive resume includes ten years as a TV sportscaster in Ft. Wayne, Indianapolis, Louisville and Denver. Prior to those duties, he sold advertising in Oklahoma City and Fresno, ending his selling career with twelve years at Comcast Cable in Indianapolis.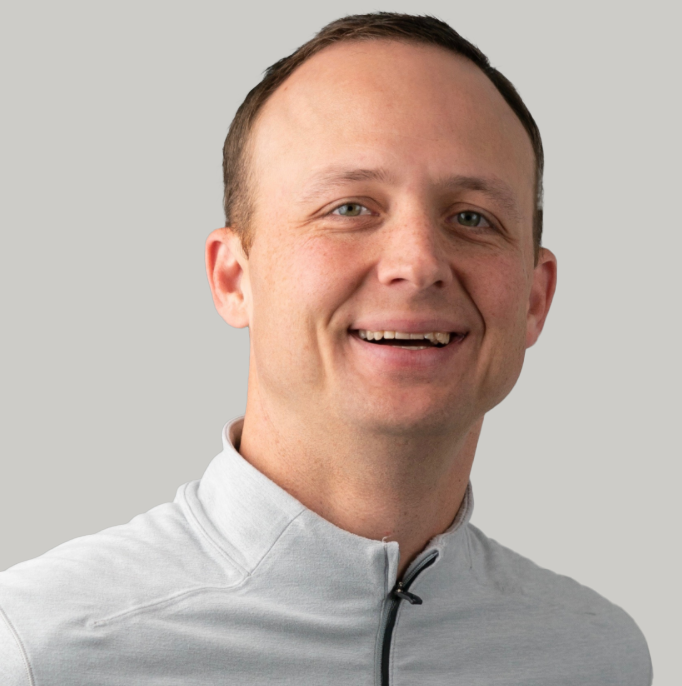 Nate Harris
Voiceover Talent
Nate has become a valuable resource to RQ+, voicing training and development videos. Nate Harris graduated from Washington State University in 2008 with a degree in broadcasting and communications. After multiple years doing radio play by play for local clubs in Wenatchee, WA, Nate transitioned to a career in sales and marketing. He has utilized his degree and voiceover talents throughout his career in marketing by voicing numerous radio and television commercials for the past 15 years. Nate is entering his 22nd season officiating basketball and his 12th at the Division 1 level and has officiated 3 NCAA Tournaments.
Mike Gaby
Accountant
Mike has been the CPA for RQ+ since the company began. He is know as the "accountant to the officials" in the midwest. He created his own firm in 2004 and opened an office in Crawfordsville, Indiana in 2005, where he has served clients for the last 15 years. Mike received his Bachelors in Economics from Wabash College in 1992.
Brian Bouggy
Legal Counsel
Brian has been the attorney for RQ+ since its inception. He provides counsel on a variety of corporate and commercial transactions. He benefits from prior experiences in the health care and life sciences industries, including prior scientific, business, and legal experience with the Purdue University Center for Cancer Research, the North American headquarters of a major medical diagnostics company, and the international headquarters of a major pharmaceutical company. He earned his law degree at the Indiana University School of Law, where he served as Editor-in-Chief of the Indiana Health Law Review. While in law school, he also interned for the Honorable Larry J. McKinney of the United States District Court for the Southern District of Indiana, was a student member of the Indianapolis American Inn of Court, and served on the Dean's Student Advisory Board.